We are caterers
Rainer's Gourmet Inc.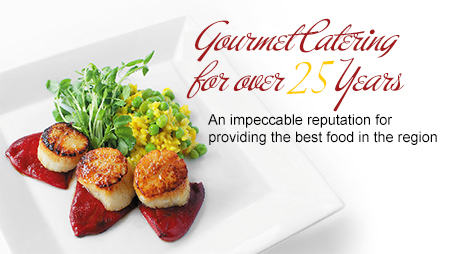 Our Company has been providing specialty and gourmet catering services to the Adirondack region for more than 25 years. Chef owned and operated, by Executive Chef Rainer, has garnered countless accolades and an impeccable reputation for the best food and services in the region
Doing business as Rainer's Gourmet Inspirations
Our Full Service Catering Company founded in 1990 by Executive Chef Rainer Mehalick to provide catering to businesses, organizations and private homes with innovative and the highest quality culinary standards.
Doing business as Vero Catering and Event Venue
Opened in 2018 to service events, weddings, banquets at the Villa Vero Located in Lake George, NY
Doing business as RGI Event Services
Our Full Service Rental and Event Service Company founded in 1990 to provide full service and event rental services, including all aspects of event planning consulting and execution.
We are conveniently located in the foothills of the Adirondacks between Saratoga and Lake George New York.  We serve clients, organizations and companies from the Vermont border throughout the Adirondacks to the capital district. We Guarantee to make your next event extraordinary with our attention to detail, exceptional service and top notch food!
As members of the Adirondack Chamber Of Commerce - Saratoga Chamber Of Commerce - Lake George Chamber Of Commerce,
we support countless charities and non-profits in our community helping with achieving their missions and goals.